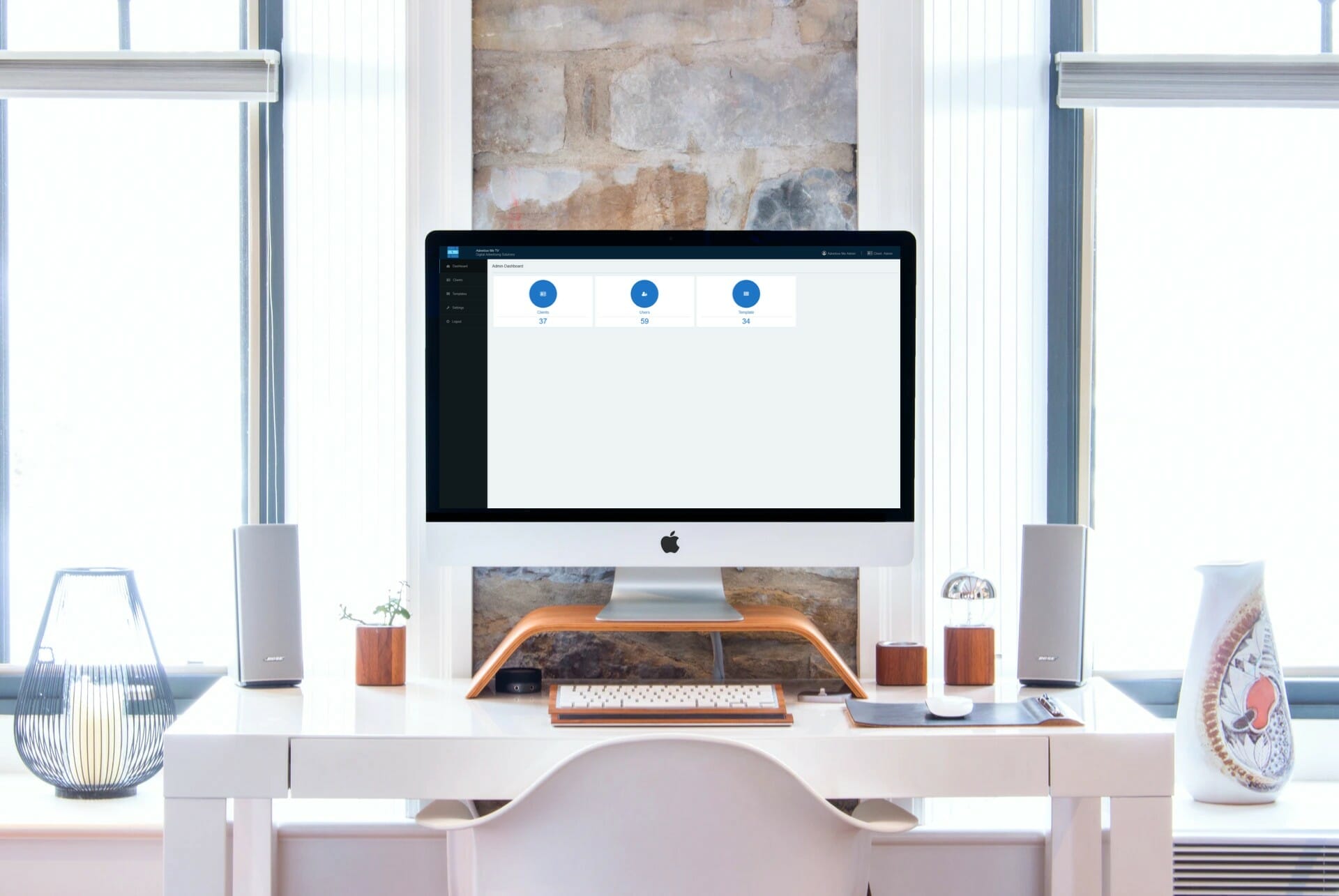 We have everything you'll need to get your digital signage up and running. From an easy-to-use management portal to real-time updates or a custom requirement, we have a digital signage software solution that's right for you.
Digital signage is a form of signage that uses digital technology to display messages, advertisements, and other content. It can also include interactive elements, such as touchscreens, maps, surveys, news and even games. Digital signage can be displayed in one or more ways such as a digital signage screen, a monitor, a LED screen, a LED board and even on a projector.
Why use Digital Signage?
Digital signage is the future of advertising and marketing. It's also a great way to increase your sales. Digital signage decreases your time, money, and energy. It's fast, simple, and easy. It's even cheaper than static signs and more importantly, it gives businesses the wow factor.
Where to use digital signage?
Digital signage offers many benefits, including flexibility, scalability, customization, and accessibility. They can be used anywhere in a facility including reception areas, waiting rooms, shopping centres and hallways. With digital signage, a facility can display information, such as daily schedules, safety notices, and special events, which can then easily be updated.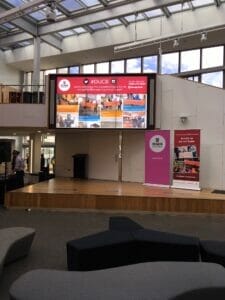 Why use a cloud-based digital signage solution?
There are many reasons to use cloud-based digital signage. Perhaps the most obvious reason is that it allows you to manage your digital signage content from anywhere in the world. Cloud-based digital signage also offers a number of other benefits, including:
Reduced upfront costs: With cloud-based digital signage, there is no need to invest in expensive hardware such as local servers. It is affordable. With our digital signage software, you get all the features you need to run a successful digital signage campaign at a price that won't break the bank. Plus, we have a subscription model that makes our software more affordable over time
Increased flexibility: With cloud-based digital signage, you can make changes to your signage quickly and easily. This is ideal for businesses that need to be able to adapt their signage to changes in their environment (such as a change in opening hours or a new promotion). With a few clicks of a button, the digital content can be easily updated either on one screen or a group of screens
Improved reliability: with cloud-based digital signage software you don't have to manually update the software on all your digital signage players or computers. Everything can be done remotely and as long as there is Internet connectivity your content will always be displayed. Our software runs in browsers on PCs, Macs, Chromebooks and even iPads and Android devices so you can use any device you need to target your audience.
We're local and support all of our Australian customers. We also support international clients so be rest assured your questions will be answered in a timely fashion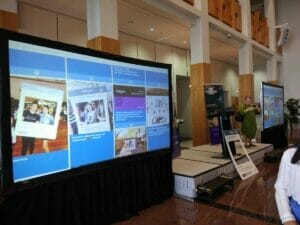 Benefits of cloud-based digital signage software?
Here are the reasons why you need to use our digital signage software solution. Digital signage can improve your business productivity, attract new customers, increase revenue, and enhance your brand visibility. With our cloud-based digital signage software, you can quickly create and manage various media channels, such as videos, images, and text-based content. In addition, we have several digital signage modules you can use depending on what you want to display. Also, you can run different information screens to target different audiences in different places, for example, visitors waiting at hospital reception areas, or staff eating lunch in the cafeteria. Our cloud-based digital signage software is easy to use. You don't need to be an expert in computer programming or software design to set up and manage your digital signage channel.
Our digital signage software is designed to be user-friendly so even if you don't have a lot of tech skills you will be able to manage your digital signage network. Our digital signage solution can be integrated into other systems. We can embed or grab data from other systems such as content management systems and display the news or events information. So if you already have a website, you can easily link your digital sign to that content. Our digital signage software automatically scales its features by adding modules and if we don't have it available we will work with you to create one. Our main goal with our solution is to create an experience like no other.
If you're a small business or work for a large corporation we have your digital signage solution covered. We have been in the industry since its infancy and we are more than happy to share our wealth of knowledge and experience. We understand the importance of having and using a digital signage software solution that just works and does what you need with no other fancy feature you will never use and that's why we built our own solution. We built our software to be user-friendly and able to scale easily to fit your business requirements.
Digital signage is visual communication on a digital screen with content associated with messages, and used as a platform to deliver 'information, entertainment, advertising, training, and marketing' to audiences. Digital signage digitally displays content on one or more screens. Digital signage is used in retail, corporate, hospitality, healthcare and government sectors. Digital signs can be static or dynamic. Digital signage systems can be stand-alone or networked. Digital signs are leveraged by organisations to improve productivity, enhance customer experience and drive sales. Get started with your digital signage journey and contact us.
Our latest digital signage software projects