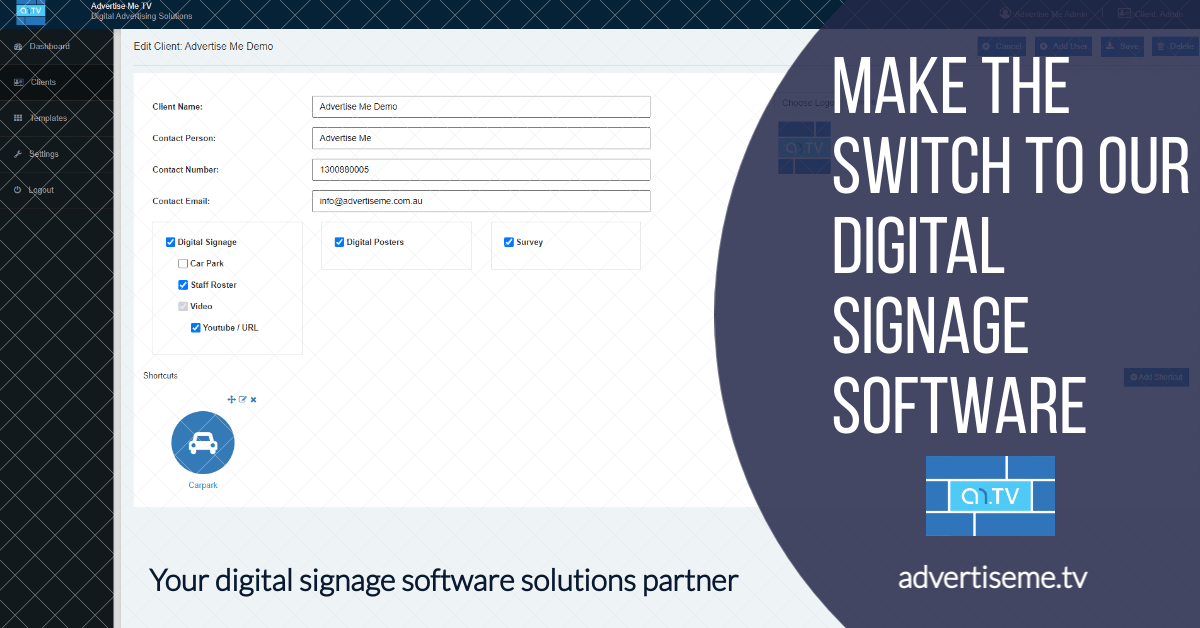 Are you spending too much time and money on your digital signage software? Have you been using your digital signage software for years. You know it inside out, but it's time to move to something better? Then you need to switch to our digital signage software solution called Advertise Me TV.  Advertise Me, has been in the digital signage industry for over a decade and through our experiences and listening to our clients we have developed a revolutionary digital signage software that is easy to use, fast and cheap. Our digital signage software is easy to use and has lots of features, it's the ultimate solution for digital signage and has everything you need to create and manage your own digital signage network.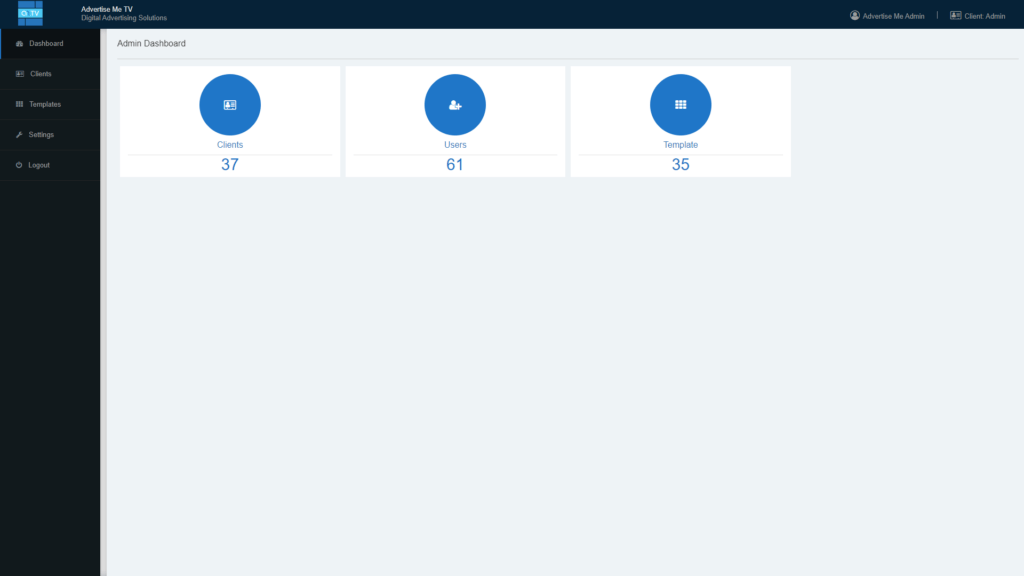 Digital signage is an excellent way to capture the attention of your target audience. It allows you to communicate your message in a clear and concise manner and can be updated in real-time to reflect your changing needs. Our digital signage software is easy to use and provides you with all the tools you need to create professional and impactful digital signs.
With our digital signage software, not only will you increase your sales by displaying relevant information at the right moment to your customers but we can help you get more value from your screens with our advanced software. Our cloud-based digital signage software is designed to be easy to use and has a variety of features that make it ideal for businesses of all sizes. From creating custom content to managing slideshows, our digital signage software makes it easy to get the most out of your investment. With cloud-based digital signage software, you can manage your digital signage from anywhere and it can even be customised to fit your specific needs. Our digital signage solution can be used in various industries such as Universities, Hospitals, medical centres, retail stores, restaurants, exhibition centres and so much more.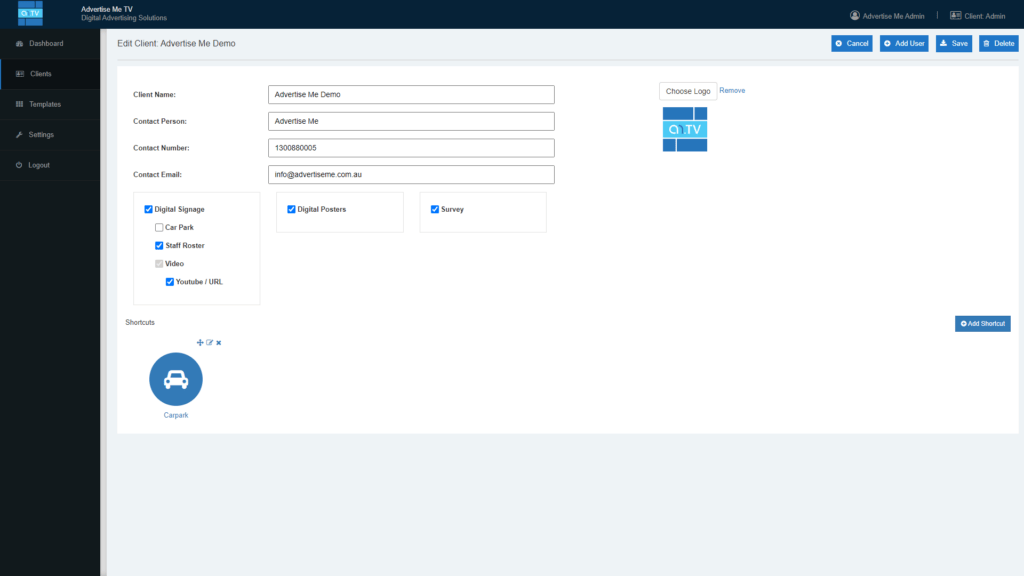 Migrating your solution to our AdvertiseMe.TV platform is easy. You can contact us to discuss a migration plan and we will even do all the work for you. We have migrated clients from other systems such as Cayin, PADS, MagicInfo and LG SuperSign. What makes us different from other digital signage software solutions, is that we have custom-built modules that can be easily switched on and off on your account. So if you need a particular module, then we would simply just add it to your account so you basically don't have to pay for features you will never need or use.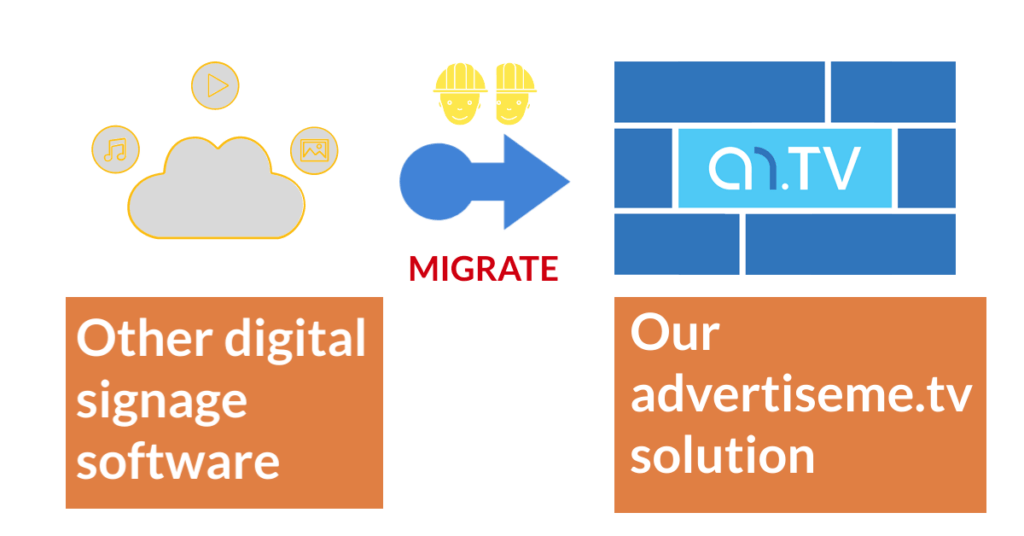 Digital signage can be used in a number of different ways, from providing information and advertising in public spaces to being used as an interactive tool in educational settings. One of the main benefits of digital signage is that it can be updated quickly and easily, which means that it can be used to provide real-time information and react to changes in the environment. Try our new digital signage software! Sign up here for our digital signage software Trial.
Our latest digital signage software projects